From
ESPN
:
Iran objects to the logo for the 2012 London Olympics, contending it is racist because it resembles the word "Zion" and warning of a possible boycott of the Games.
...
In comments carried by the official IRNA news agency Monday, secretary general Bahram Afsharzadeh said the letter urges other Muslim states to oppose the "racist logo."
"There is no doubt that negligence of the issue from your side may affect the presence of some countries in the Games, especially Iran which abides by commitment to the values and principles," the letter said.
An horrific eyesore. A spazzed-out nightmare image from a bad acid trip. Potentially the first ironic post-nostalgia Olympic logo ever.
These are how I would label what can only be described as a hot mess of an Olympic emblem, the London 2012: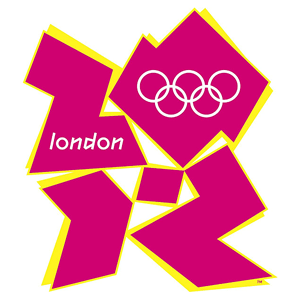 Please, don't blame the Jews for this, too.
That the Iranian government looks at this mess of a design and sees the word 'Zion' is perhaps unsurprising, as sometimes we all see what we want to see. I, for example, see a Dan Deacon p
apier-mâché
meltdown, as well as, from the top-left going counter-clockwise, a woman on her knees who has been sliced in half at the torso, a pair of hot pink Spanx cutoffs worn high on the waist, a depressed earthworm hanging his head into his lap, and two empty pizza boxes from gay pizza chain Hot Papa's.
But the word 'Zion'? Well, no.
There are certain things that Iran could boycott that should give the Western, democratic world serious pause--nuclear disarmament talks, for example, or Middle East peace treaty conversations. Without Iran's participation, these events would be rendered useless, illegitimate, irrelevant.
But women's beach volleyball?
I think Misty May wouldn't lose much sleep over the legitimacy of her gold medal had Iran not participated.
So, sorry Iran. You aren't China; there are no Iranian Olympic training preschool cells throughout your country, and you don't totally rock at gymnastics, so find something else to complain about.
Or, on second thought, don't. Keep focusing on this. It is super, super important that Iran center all of its energy on this cause and nothing else. Find those hidden Zionism messages, Iran! Did you check "The King of Limbs"? Go go go go!